Even though coal mining forms the economic backbone of several Appalachian states, a recent poll reveals overwhelming local resistance to the technique of removing the entire tops of mountains to secure the coal, and then dumping the toxic remains in valleys and streams. Residents are mad enough to make it an election issue.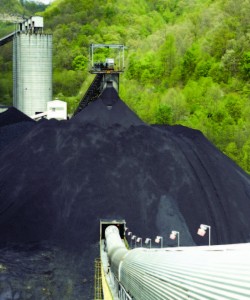 A survey of 1,315 registered voters, sponsored by Earthjustice, Appalachian Mountain Advocates and the Sierra Club, was conducted by independent research companies in Kentucky, Virginia,
Tennessee and West Virginia. It found that only 20 percent of residents support the practice of mountaintop removal.
More, voters from all parties in these states promise to penalize elected officials that move to weaken clean water and environmental regulations related to such mining. The poll reveals intense and broad-based support in the heart of Appalachia for fully enforcing and even increasing clean water protections
to combat the negative impacts of mountaintop removal mining. Joan Mulhern, senior legislative counsel for Earthjustice, says, "The time for this destructive practice is over. The people in Appalachia are making it clear that they recognize the threats to their health and communities."
Source: Earthjustice.org, find state action contacts at Tinyurl.com/3jnlum5.