Carbon Dioxide Passes Climate-Warming Threshold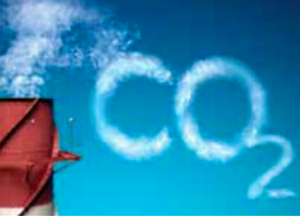 Record carbon dioxide levels will surpass the symbolic threshold of 400 parts per million (ppm) this year and will likely never fall below it again in our lifetimes, according to a new study published recently in the journal Nature Climate Change.
The findings highlight urgent concerns about global efforts to curb climate change as outlined in the Paris agreement negotiated last December and signed in April by nearly 170 nations. Carbon concentrations have passed the 400 ppm limit before, but never permanently.
The authors state, "In the longer term, a reduction in CO2 concentration would require substantial and sustained cuts in anthropogenic [humanly in u- enced] emissions to near zero." The determined safe level of carbon dioxide in the atmosphere is a maximum of around 350 ppm, according to climate advocates.