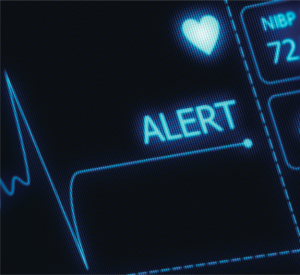 A new study from the Johns Hopkins School of Medicine reports that preventable medical errors are killing far more people than previously thought. The research estimates that a quarter-million Americans die every year as a result of medical errors, constituting the third-leading cause of death in the U.S. This is a substantial increase from the 98,000 deaths from medical errors reported in a 1999 study from the Institute of Medicine, now the National Academy of Medicine.
Lead researcher and Professor of Surgery at Johns Hopkins Dr. Martin Makary clari es that medical errors include mistakes by doctors, along with systemic problems related to communication breakdowns when patients are passed between departments. "It boils down to people dying from the care that they receive, rather than the disease for which they are seeking care," he observes.
One of the problems highlighted is a lack of public reporting. The U.S. Centers for Disease Control and Prevention (CDC) does not require hospital-error report- ing in deaths, which makes it dif cult to accumulate related statistics. "The CDC should update reporting requirements for vital statistics so that physicians report whether there was any error that led to a preventable death," says Makary. "We all know how common it is and how infrequently it's openly discussed."
Dr. Frederick van Pelt, with the healthcare consultancy Chartis Group, says that severe injuries resulting from medical errors are also often overlooked. "Some estimates would put this number at 40 times the death rate." He indicates that this gets buried in the milieu of expected suffering and pain that care providers are daily exposed to following any surgical procedure.