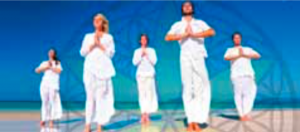 Detroit's fourth annual Awake and Empowered Expo: Thriving in an Age
of Higher Consciousness, will take place from 5 to 10 p.m., November 4; 8:30 a.m. to 10 p.m., November 5; and 8:30 a.m. to 7:30 p.m., November 6, at the DoubleTree Suites by Hilton. The opening night music celebration, featuring a performance by Dixon's Violin, will take place from 8 to 10 p.m.
The program includes insightful lectures, workshops, panel discussions, interactive healing experience, yoga, meditation and crystal bowls.
World-renowned experts will present the latest advances in holistic health, science, spirituality, free energy technology, consciousness, extraterrestrial in uences and ancient archaeology. Presenters include keynote speaker, bestselling author and founder of Reconnective Healing Dr. Eric Pearl, geologist and researcher of the Great Sphinx Dr. Robert Schock, Certi ed Hypnotherapist, regression therapist and crop circle researcher Barbara Lam, and many others.
Admission is free to exhibitor hall or $249 for a weekend pass. Prices vary. Location: 525 W. Lafayette Blvd. For more information, call 248-979-7572 or visit AwakeAndEmpoweredExpo.com