'Community Resource Guide'
Want to reach readers who are health and wellness focused? Learn how to list your services in the Community Resource Guide. Call us at 586-983-8305 or visit the Community Resource Guide Advertising page.

Browse by category: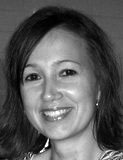 Located within Total Health Foods. Relax And Rejuvenate Your Body, Mind And Spirit At Angie's Holistic Touch. Offering Therapeutic Massage, Reiki, Bellanina Facelift Massage, AromaTouch Technique, Sinus Treatments & More! Certified Pure Therapeutic Grade Essential Oils Are Included In All Sessions. NEW CLIENT SPECIAL – 1 Hour Therapeutic Massage for $45.
Read Details...

Keep it green! Beth designs beautiful custom bags in fabric designs to suit your personality. Do your part to help keep a few more plastic bags out of the landfills.
Read Details...
Camalia Tamasanu – Bio Balance Therapy
Bowenwork®, Chi NeiTang, Parafango wrapping, Cellulite treatment plus special programs available for those suffering from chronic conditions.
Read Details...

We capture your company's brand essence in all print, website, audio/visual, and social media marketing to immediately communicate what you stand for.
Read Details...
Denise Strauss – Vivo Wellness Center

Detoxify at Metro Detroit's Premier Colon Hydrotherapy Center. Offering two hydrotherapy suites, FDA approved equipment and disposable speculums. Denise Strauss- National Board Certified Colon Hydro-therapist. Stacie Collins-Wallace, Jaquita Lovelace, and Nancy Kennedy- Certified Colon Hydro-therapists
Read Details...
Dr. Carol Ann Fischer, D.C. N.D. – TLC Holistic Wellness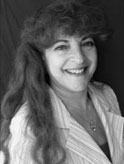 A unique holistic wellness center located in Livonia. Certified Naturopath and Chiropractic physician with over 25 years clinical experience helping create miracles for thousands of people by improving their health, energy and vitality using Gentle non-force Chiropractic, Nutrition Response Testing, whole food nutrition, nutritional counseling, muscle reflex testing, detoxification, weight loss, and natural hormone rejuvenation and balancing with whole food, herbs, diet and homeopathy.
Read Details...
Dr. Sharon A. Oliver, M.D. – Integrative Medicine Institute

Dr. Oliver is a medical doctor Board Certified by the American Holistic Medical Association. She has over 15 years experience helping people achieve their optimal health with the use of foods, herbs and natural remedies. If needed Dr. Oliver has the knowledge and ability to help you effectively use conventional treatments, including chelation therapy, intravenous Vitamin C, and nutritional I.V.s. Come experience truly wholistic care!
Read Details...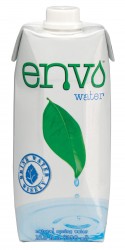 Royal Oak, Michigan 800.470.9007 www.envowater.com Envo Water delivers a natural spring water in a renewable paper carton for healthy hydration on-the-go.
Read Details...