Natural Awakenings of Wayne County, Michigan is metro Detroit's guide to a healthy, higher quality and more balanced lifestyle. Our mission is to provide you the insights and information you need in that quest. In each monthly issue of Natural Awakenings magazine, readers find cutting-edge information on natural health, nutrition, fitness, personal growth, green living, creative expression and the products and services that support a healthy lifestyle.
Featured Articles

Rich in Automotive History Renovated Packard Proving Grounds Offers Unique Venue for Special Events The scenic multi-acre site in Shelby Township that once served as an automotive testing grounds for the Packard Motor Car Company and the Ford Motor Company as well as a testing facility for armored vehicles by the Chrysler Corporation, has beenRead more…
Read More >>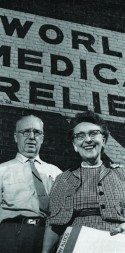 World Medical Relief:  Provides Hope for the Sick and Underprivileged What started as an inspiration to help one boy orphaned by the Korean War grew into a mission that continues today to aid thousands of sick and poor people in more than 140 developing nations. Founded in 1953 by Detroit homemaker Irene Auberlin, World Medical Relief (WMR) collects and distributesRead more…
Read More >>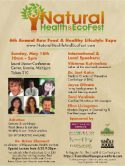 Mark your calendar for Sunday, May 18th – 10am-5pm  International and local speakers:  Viktoras Kulvinskas – Father of the raw food movement, Dr. Joel Kahn, Medical Director of Preventive Cardiology at DMC, Joyce Oliveto, Living Foods Pioneer & Natual Healing Expert, Terri VanDale, Certified Nutritional Microscopist, Ellen Livingston, Masters Degree in Counseling & Certified YogaRead more…
Read More >>
Wellness Books to Improve Your Personal Life
Live Your Dash:
Make Every Moment Matter

Have you ever walked through a cemetery or read an obituary and pondered that small, seemingly insignificant dash between the day someone was born and the date he or she departed? This often overlooked little line ultimately represents every breath and step we take in life. Until an epiphany awakens us to the brevity of this dash with which we have been blessed, true appreciation of our life cannot begin. Find out more >>


Forks Over Knives:
The Plant-Based Way to Health

What has happened to us? Despite the most advanced medical technology in the world, we are sicker than ever by nearly every measure.

Could it be there's a single solution to all of these problems? A solution so comprehensive but so straightforward, that it's mind-boggling that more of us haven't taken it seriously? Find out more >>

Featured! – Wellness Mats For Your Workplace and Home

In recent years consumers have identified the many back, leg and foot ailments that have plagued us in our homes. The attractive hardwood, ceramic and and tiled floors have become the culprits of these discomforts. While several products have entered the market, none have the proven success of the Wellness Mats.

Wellness Mats offer 50% more cushion than other leading mats, and ensures the absolute best in comfort and longevity. Wellness Mats have a comprehensive 7 year warranty and are truly the healthiest choice in comfort flooring and are perfect for the kitchen, bathroom, home gym, laundry, and workshop areas.

For more information about Wellness Mats or to place an order, call (586) 943-5785. (mention Natural Awakenings to get free shipping!)

Contribute to Natural Awakenings Magazine
The monthly editorial deadline is the 10th of the month and the advertising deadline is the 15th of the month prior to each publication.